Personal Barber
The philosophy of this monthly shaving club with the traditional shaving method is based on the fact that you don't really need multiple blades for a closer shave.

Personal Barber is a unique online club for shaving needs. If you are not fond rough hairs on your face and would really like to enjoy some 'variety' in shaving, the best place for you is Personal Barber monthly club.
Table of Contents
About Personal Barber
The Personal Barber shaving philosophy!
How Personal Barber works?
What is inside the box?
Benefits of traditional wet shaving
Frequently Asked Questions
You sure shave almost every day and it requires a month long supply in that case. How are you purchasing it? I am sure that would be from the same shop, same brand every month isn't it? Well, now you don't need to be that boring with the shaving items. With a monthly subscription at The Personal barber, you will now be able to get different shaving experiences every month!
You will get all that is needed for your monthly shaving needs with a complete package. The best part is that you can have the traditional razor shaving in a brand new avatar.
The Personal Barber Shaving Philosophy!
The philosophy of this monthly shaving club with the traditional shaving method is based on the fact that you don't really need multiple blades for a closer shave. In fact it can cause skin irritation. With a sharp single razor the shaving would be clean and smooth.
Another high hand for this shaving club is that it uses specially made shaving soap, real soap bar for shaving, rather than the foaming soap. You need a shaving brush to lather up the soap. Most of the modern shavers have no idea about a shaving brush as they don't need it with their modern shavers.
Personal barber offers an enjoyable shaving experience with a lovely variety of items to be used. New smell and products every month is far better than the same products forever. You are at your will to enjoy the monthly subscription and if at any stage decide that you no longer wish to continue, you can stop then and there. Re-subscription is also easier for you when you decide otherwise.
How Personal Barber Works?
The basic concept is that you subscribe, and they select the products, pack them, and send to your door step every single month. The new members will get a package with a step by step guide for the razor blade usage. They also get a new pack of safety razor and shaving brush free of cost. From the next month onwards, shaving soap, after shave, blades, and other needs only will be sent. The delivery is done for free in UK.
First step is to sign up for free. Then you go on to select the region and other personal details then head on to the payment. Once you have completed all formalities, you will be notified of the shipment details and when to expect the delivery.
The first month pack will have the safety razor, shaving brush, blades, soap, oils, balm, cologne, and a step by step guide to get you through. The guide is important as not all would know how to use, replace, or handle the double edged blades.
From second month onwards you will start getting different types if shaving supplies with various scents. Both pre and post shaving needs would be included so that you are never out of stock for any item at the end of the month. The next month's delivery would also be done promptly.
What Is Inside The Box?
Safety razor: The safety razor provided has the Personal Barber engraved on it and will be sent along with the first month's pack. This is a traditional style design with 3 parts. It is easy to open it and place or replace the blade inside. There is a safety locking system that keeps the blade in its place to avoid accidents. The razor is light weighted and angled for smooth shave. The biggest advantage is that this reusable razor is eco friendly and avoids landfill with all those disposable plastic razors.
Shaving brush: This might be a new experience for many. The age old shaving brush is soft bristled with nylon bristles. Use this brush to whip the shaving soap and lather it on to the face. Thick lather could be formed with this. It is ready to use and no need to wait until it breaks in like some animal fur brushes. Unlike the razor, shaving brush is not a first month only item, instead, you will get different types and kinds of brushed every month to get you a real collection.
Replacement blades: Double edged stainless steel blades are provided every month. You will receive blades of different brands every month. You get to use all these brands before you decide which brand you would prefer. Each skin is different and it needs different kind of blade to make the shaving smoother. Only way to know is to try and that is exactly what you will have with shaving club.
Shaving soap: The canned foaming gel has many bad sides. Presence of preservatives is the biggest bad trait. It can harm the skin in many ways than one. Shaving soap can be safer especially when it is made with purpose. The shaving soap provided is mild and easy on the skin. The use of soap and brush exfoliates your skin well. You get new soap every month.
Mystery products are the ever changing inclusions in the Personal Barber pack. You get to use variety of shaving products without spending a fortune. All products would be healthy for the skin. Pre-shave oils, balms for aftershave use or cologne are all added as an extra gift for you. The usage instructions are also gives for you for every new item.
Benefits Of Traditional Wet Shaving
Personal Barber is about tradition and keeping shaving an environment friendly experience.
A single blade, a sharp one at that, keeps the skin irritation less.
It can be a new and enjoyable experience.
It makes a real ME time for all of you.
Safety is primarily ensured and guaranteed
You get door delivery so you don't have rush to the nearest store when you find that you are out of stock.
Saves environment from landfills of disposable razors
The use of brush and soap exfoliates the skin and you don't need an extra exfoliating cream
The classic razor shaving is about safety while the modern disposable and otherwise shavers concentrate only on convenience. The lather keeps the skin moisturized with its natural ingredients. The mositurisation allows a closer shave.
On a longer run this single blade wet shaving is good on skin. It avoids razor bumps and in grown hair on skin. It is a lot cheaper than other shaving methods. This sure can be a must-have grooming item in your bathroom.
Frequently Asked Questions
How do I get started with The Personal barber?
You can sign up for your personal use or give the subscription as a gift for someone else as well. All you need to do is to choose from the different subscription options and click select. Fill in the personal details and the receiving address of the person you want to gift it. Do the payment and get the shaving kit for as long as the subscription lasts.
What are the subscription options available?
The Persona Barber offers the subscription for monthly, every 3 months, 6 months pr 12 months. The annual subscription has auto-renewal option. Once you have chosen the type and pay for it you will get the pack delivered at your door step promptly. Each subscription has different offers for the total value on monthly kit.
Is there any age limit for subscription?
Yes, you have to be 18 years old or above in age.
What is the billing method?
For monthly subscription the billing happens on the 30th of every month unless you cancel the subscription. The other plans are all pre-paid for 3, 6 or 12 months in advance.
Does the shipping costs extra?
No, the shipping is free within UK for all subscriptions. Extra is added for shipping to European countries at 2.50 pounds and the rest of the world it costs 7 pounds per order.
When do I need to sign up for this month's box?
To get the current month box, one must sign up after the 19th of every month. Subscriptions before 19th would be considered previous month.
How long the box would take for delivery?
Once you have ordered it takes about 2-5 days for the box to be delivered. The recurring boxes will be shipped within 203 days after 19th of each month. No shipping is done on weekends and holidays. All shipments are sending via Royal Mail.
What if I have moved out of my current address?
You can log in to your account and there you can change the address or other personal details anytime.
What are the cancel or change options?
You can cancel the subscription any time you choose to. There is also an option to 'skip a month' when you might not feel like getting a box or you are not on town for some reason. In that case, the refund should be requested before the shipping happens.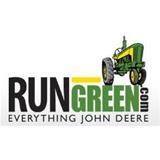 John Deere holiday decorations add beauty and perfection to your homes… With a vast range of products ranging from John Deere Sled Ornaments to John Deer Pewter ornaments to much more. Check them off for everything.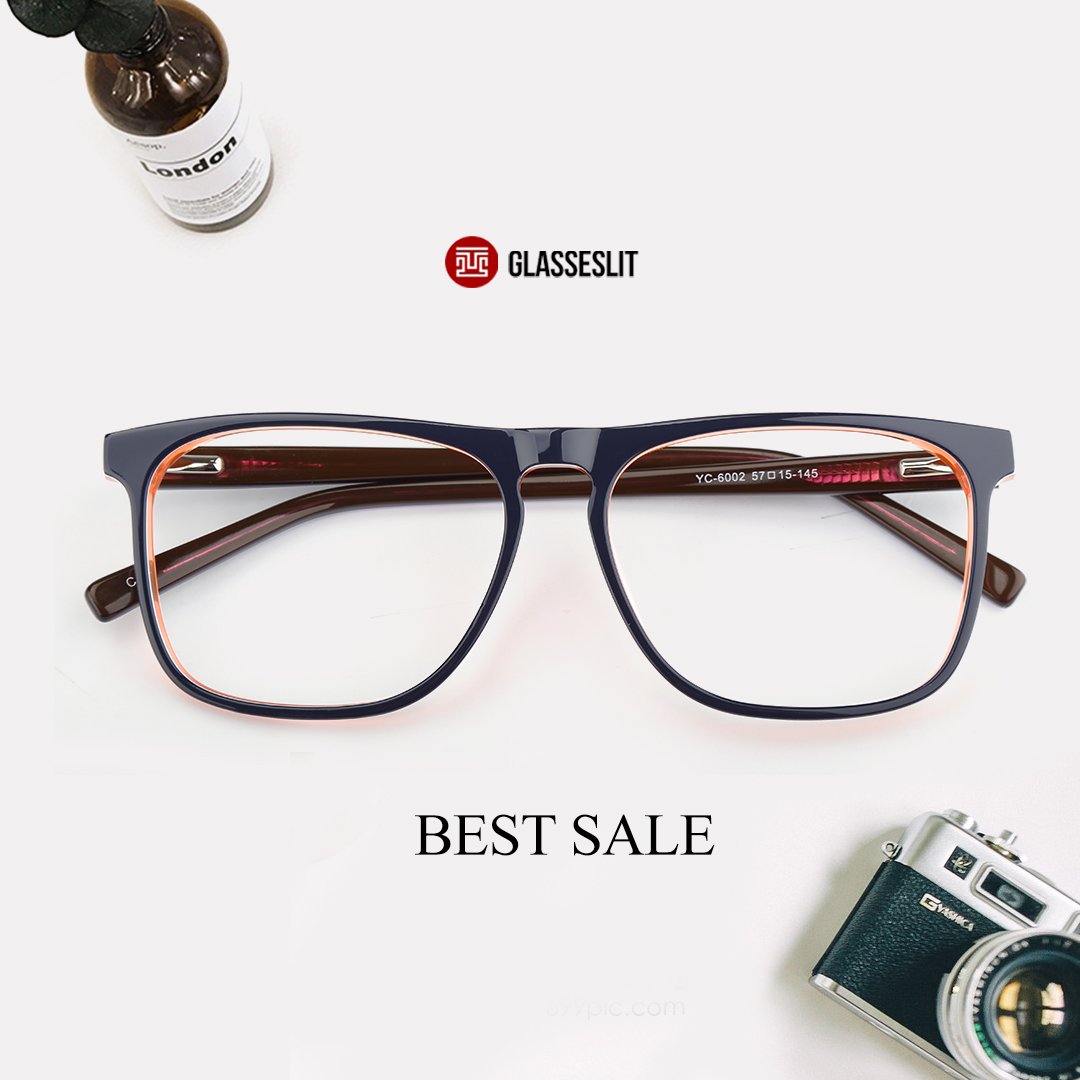 Is ordering safe at Glasseslit? Do they sell their glasses in offline mode? What about the credit payment methods? Will the information get shared among the different users? Know more about the entire products details here…
Summary
Author Rating
Brand Name
Product Name
Price
Product Availability
Originally posted 2016-06-29 04:59:45.