BogeyBox Golf Subscription
Bogeybox Golf Club allows those 'lazy' men who are too lazy to go out for shopping. With a subscription in this club they are eligible for to get a selected pick of clothes of their taste and choose the one that they love to have.
Whether you agree or not, the world has found a great affinity to online shopping. The Bogeybox Golf Club is, in a way, an online shopping experience with a little twist! You need to subscribe to the club to be allowed to shop there? Wondering how? Here we go!
Table of Contents
What is Bogeybox Golf Club?
What do you get there at the Bogeybox Golf Club?
How Bogeybox Golf Club subscription works?
The 8 questions
The real happenings
Who can benefit from Bogeybox Golf Club?
Pondering the pros and cons
Frequently Asked Questions
What Is Bogeybox Golf Club?
Bogeybox Golf Club allows those 'lazy' men who are too lazy to go out for shopping. With a subscription in this club they are eligible for to get a selected pick of clothes of their taste and choose the one that they love to have. The non-selected clothes could then be shipped back to the club free of cost, the club subscription includes free shipping both the ways. You get to choose; you pay the money and will be at the leading front of the latest fashion in golf field, formals, or causal men's attire.
It is the same as at the store shopping. You can pick the ones you are interested in, try them on and reject what you don't like. All these in the luxury of your home! You don't want to go out, you don't HAVE to go out for this new shopping experience.
What Do You Get There At The Bogeybox Golf Club?
Latest fashion clothes to be tried at home
Free shipping both ways
Money back guarantee on the apparels you bought
Unlimited free online golf lessons along with the membership. You get one free online golf lesson with every Bogeybox ordered.
How Bogeybox Golf Club Subscription Works?
It takes 3 steps to get the Bogeybox Golf Club subscription and be eligible for this shopping spree.
Step 1: Describe about yourself and your taste in clothes
Step 2: Bogeybox Golf Club will ponder you taste and choose selected garments for you to approve through email. You pick the ones that interest you.
Step 3: A Bogeybox would be sent to you. You try the clothes and keep the ones that you love to and pay only for them.
The 8 Questions
Of the 3 steps mentioned earlier, the first would make you go through 8 questions about yourself and your choice of clothes, sizes etc. Upon answering every one of them as appropriate, you will have the step 2 and later step 3 done later.
Choose the style you need from conservative, bold and mix of both
Your usual dress style to work daily
The type of shirt that you prefer. Choose whether you want a tailored shirt or standard fit
The pants fit of your choice- slim/trim or standard. Here there is no need to worry, you will have ample choice in the Bogeybox to choose the right pants for you
Feed in the sizes for your shirt, waist size of your pants and length of the pants. The available sizes for shirt are small, medium, large, XL, XXL and others. The waist size of pants would be 30-40 or others. The pants length vary from 30-38 or custom made.
Next question is about your clothes price philosophy on every day clothes. Choose from the 4 options of given if you are liberal in spending money, or willing to pay for what is a great outfit of any price or the usual more than $100 or approx $145 range.
Next is time for you to fill in the name, address, zip code, phone number, and email id.
If you have a discount coupon available for you, apply it here in this stage.
The Real Happenings
The real work mechanism here is that when you tell the preferred outfit types, you will get to talk to the professional stylist over the phone or through email. The selected garments will be sent for your approval. This stylist consultation would be charged $20 and will be credited along with the items that you purchase at the end. There would be 5 items in every box sent.
The 5 items in the Bogeybox includes accessories like belt, so that you can mix and match the items in the box with that in your closet to get different looks.
You have 5 days to decide what you want and which ones to send back. The shipment is prepaid so you can just pack the things and send it back.
Before sending it back, you have to inform your stylist on which ones you are buying and you will be charged only for those items. Do note that the stylist fee is applied to every item you purchase. The price for each item would be the retail value, no hidden charges.
In case you wish to keep all the 5 items in the Bogeybox you will get 25% off on the entire purchase box.
Who Can Benefit From Bogeybox Golf Club?
Bogeybox Golf Club mainly focuses on golf apparels but there also is casual/formal attire but have an affinity towards the golfer look. Any golfer who is too lazy for shopping can benefit from Bogeybox Golf Club. There is no real subscription, only sign up is required. The payment comes later.
The beauty is that you can order the clothes anytime you prefer later on or can get it shipped on regular basis, which you prefer to. No matter how many time you want a shipment, it is available unlimited with no cost.
The best part is that you get to try the clothes on before you pay even a single penny towards it. Even the stylist fees would be added at the end when you purchase the clothes. This is a huge advantage the Bogeybox Golf Club has over the other online shopping stores. There you pay before you even get to have a real look at what you are paying for.
There are lots of brands that you can try over the time. There are over 40 brands of gold apparel at Bogeybox Golf Club. The price is not that high and the average price would be around $65 but there are higher prices clothes also. You can get the same kind of clothes at home without having to drive from shop to shop.
Pondering The Pros And Cons
As mentioned earlier, the pay later- try first policy is a huge reliever for all.
You get 5 different items so you can mix and match with the ones you already have
You have enough days to decide what to keep.
25% off on the entire box is real appealing.
Unlimited shipping anytime, all throughout the year
So why not pay that $100 as annual fee?
The Con
The stylist charge of $20 on every item purchased is a little over the top. I would rather have it charged for items per box.
Frequently Asked Questions
How often can I order the Bogeybox?
There are no limitations, you can have it pre-planned to be delivered on monthly, quarterly, half-yearly or annually. It is up to you.
Can I request for specific brands or apparel types?
Of course! The Bogeybox Golf Club is all about customized ordered that is practically tailored made for every customer. You can even opt for a specific price range as well. You can also order only t-shirts, pants, shorts or whatever that you prefer, instead of a mixed items box.
Are there women's clothes available?
Unfortunately, no women's apparel at Bogeybox Golf Club!
What are the choices of men's apparel at Bogeybox Golf Club?
There are 2 categories, Golf apparel, and general menswear. The former category has collared shirts, shorts, pants, belts, rain gear, and outerwear. The general wear includes button down shirts, loafers, trousers, jeans, and belts.
Do I have to pay for the next Bogeybox in case none of the items fit for me or does not appeal me?
Not at all, you can have shipments any number of times, until you find the one that suits you well.
How does the return happen?
Decide what you want and keep the unwanted items in the box, seal it, and stick the return label. The Bogeybox Golf Club will schedule the pickup with the FedEx so that you don't have to go out even for that.
What is the return time period?
You have to return the unwanted items within the 5th upon receiving the Bogeybox. If the return is done on the 6th day, all the items in the box would be considered sold.
The only exception is when the 5th happens to be a Sunday or a holiday. In that case, you can send the return on the next business day promptly.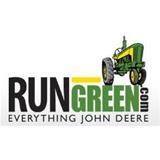 Do Rungreen offer returns? What about the shipment details and modes of shipping granted by the company's website? Where to inquire about the basic details on Rungreen's products? Look up for every single detail at this place.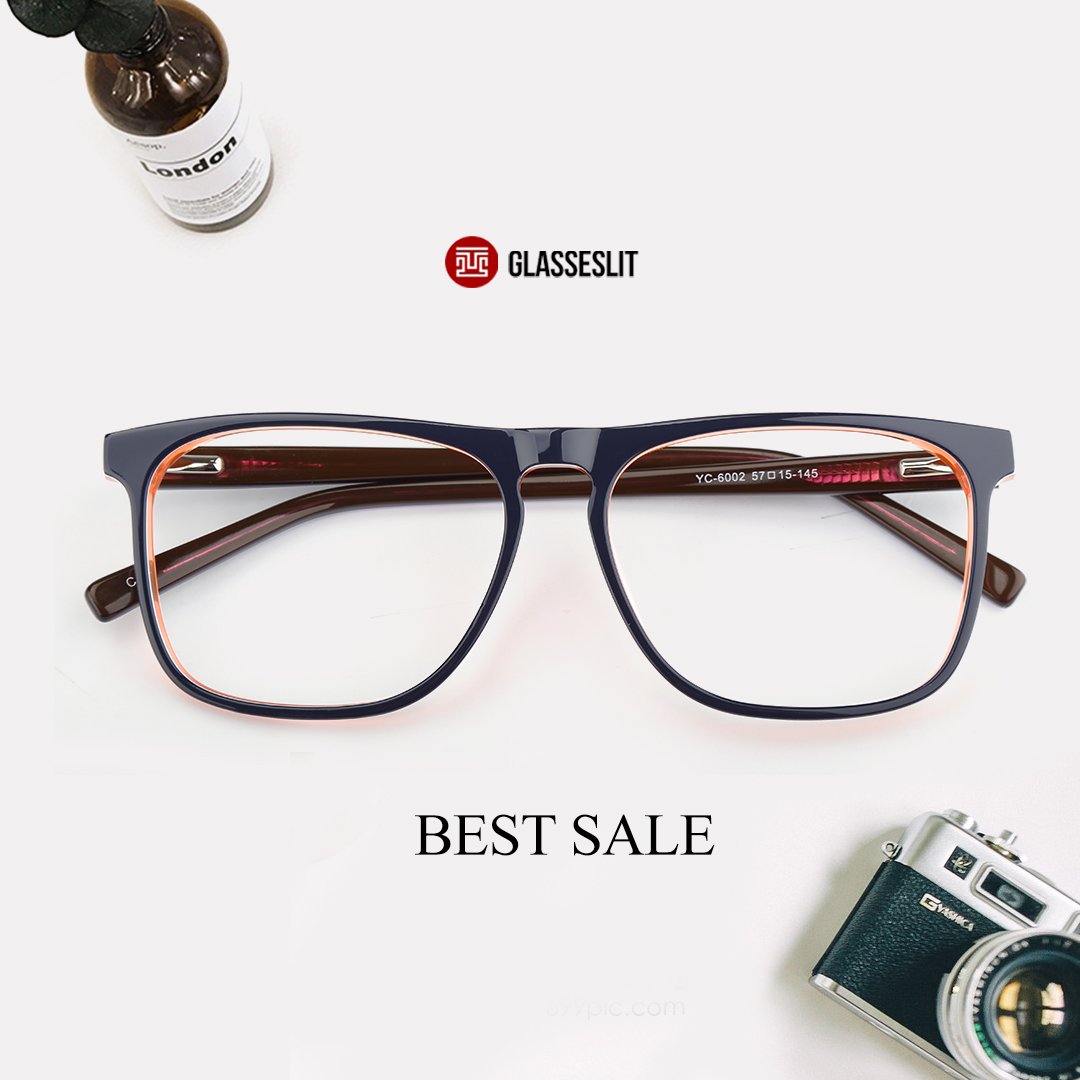 Visit Glasseslit – offering cost reduction strategies on all the prescription eyeglasses available. You can avail around 70% discount on all the purchases of the beautiful lens designs featured. Read out for more basic info…
Summary
Author Rating
Brand Name
Product Name
Price
Product Availability
Originally posted 2016-06-08 06:34:16.